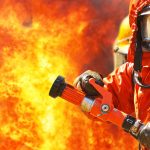 Nonprofit Conflicts: What's Your Policy Fire Suppression or Controlled Burn?
As I write this, California still blazes with thirteen fires. We have family near one fire, so I'm counting. Reporters tell us that this fire rages in an area that has been fireless for 40-years.
Blazing fires brings up a nonprofit management question: What is your fire policy? Do you stomp the flames out immediately? Do you let them burn? Or, do you set fires, that is, controlled burns?
Fire, in this case, represents nonprofit conflict. Rephrased my question is: …
view article
---