Grow Your Revenue: Challenge Your Board to Take Seven Quick Actions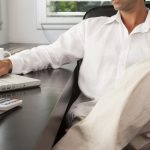 Fundraising is for everyone. Who is everyone? Development staff, of course, but also the board, CEO and other leaders, staff, volunteers, and even donors. We start with your board, the leaders of the gang.
 What Can Board Members Do? 
Getting Very Practical
Research tells us that we each spend up to one day per week checking messages. Challenge your board to transform one daily message check into twelve minutes of specific actions to help your nonprofit grow. Some of the …
view article
---