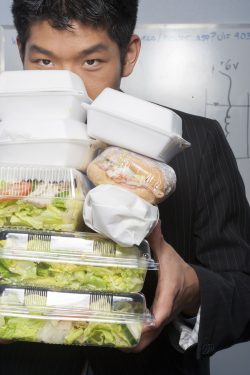 In July, I led a sponsor panel for the St. Petersburg Regional Art Summit. Panelist included staff from Bank of America, Duke Energy, and AARP.  Each panelist shared the ins and outs of their programs. As we wrapped up, Ann Shaler, Senior Vice President at Bank of America commented how much the panelists, despite their unique organizations, shared in common.
What was common, you ask? They're frustrations for one. Read on to learn about three of them plus my insights on why they happen.
1. Unheeded
The panelist justifiably complained about receiving proposals for activities that the sponsor had previously stated they didn't allow, want, or couldn't fund. If you've experienced this, at best, you're a victim of wishful thinking. The nonprofit hopes that you'll be so charmed by them or their ideas, that you'll change your mind, even if you can't. Poor listening and over-scheduling also contribute.
2.  No Free Lunch
The panelists all received more opportunities than they have resources to fund. So nonprofits seeking meal requests were unwelcome, not from lack of sociability or interest, but because of time management. Why do nonprofits push for lunch? It fits their preference for donor wooing which often involves a long, slow relationship building rather than succinct business transactions.
3. Sorry, "My Team" Can't Build It    
Each panelist worked in an office alone or with one other. The panelists found proposals that include business staff orchestrating elaborate events unrealistic and vexing. From inexperienced non-profits viewpoints, companies look like cargo ships of resources. They imagine these resources are easy to direct, tap, and collect.
The panelist's frustrations reflect non-profit desires to work with businesses on sponsorship and a poor understanding of business infrastructure, needs, and priorities. Knowing about common hurdles help you to design your sponsorship process to avoid these frustrations and to generate a greater return on your investments.
This article first appeared in the Link. Get 
The Link 
delivered to your inbox.  Don't miss out on the chance to learn how business-nonprofit partnerships can help you grow income.