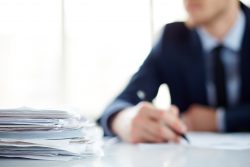 Think you can only write a check? I'm happy to tell you that your options abound. Here are three practical, under the radar, low-cost opportunities.
If You Have a Lot of Customers
Round-up
Invite your customers to round up their bills to the nearest dollar. Over time the result can be staggering. Talbots raised one million dollars for Dress for Success. Peace River Electric Cooperative's Peace River Electric Cooperative's awarded $645,000 in scholarships since the program began and grants different nonprofits from $2,500 to $15,000. Collectively, small change makes a big difference. If you pursue this approach, match your customer's generosity.
 If You Want to Express Gratitude   
Give Gift via Gift Cards
Taco Bell in California bought 2,000 gift cards to reward their exemplary employee behavior. Employees redeem the cards by making gifts to their favorite nonprofit. You can buy cards, which are usually 100 percent tax deductible, from DonorsChoose, OneOC, and others. As a reward or to express gratitude, purchase cards for your employees, customer, or friends. You'll empower others to be philanthropic heroes and avoid needing to pick a favorite nonprofit.
If You Buy a Lot of Advertising
Share the Lime Light
A Nissan Dealer in Orlando area dedicates some of their TV ad time to feature their favorite nonprofits. Research shows that such ads have greater sticking power than "regular" ads. Think back on all the ads for cars you've seen in the last week in the paper, on the news, on billboards, and in social media. Do you remember any of them? Is it only the ones that were different and introduced you to people? Feature your favorite nonprofits in your ads to build memorable marketing and give back.