Habitat for Humanity Knows Where It's Going
and How to Pay for It
Custom
er
Sarah Pallone, Executive Director, Habitat for Humanity of Highlands County
The Problem
A new executive director needed an active, supportive board, not micro-management. The organization needed clarity about its mission and how it would fund its mission.
The Solution
After gathering input and analyzing results, Karen conducted a board retreat and offered follow-up implementation support.
The Value
• Habitat got eye-opening feedback that, "would never have gotten on our own."
• The board identified building homes for owners as it's number one priority.
• The board embraced its role ensuring that the organization has adequate resources.
• It decided on a dual-income strategy that balanced earned revenue with donations.
• The board responded enthusiastically: "I've attended a lot of facilitated sessions led by all kinds of professionals. What they did, didn't hold a candle to Karen's leadership." Ted Puckorius
Customer Testimonial
"Before the retreat, board members were emailing, calling, and texting me—even on the weekends. After the event, that stopped. The board now knows their job. They understand it includes fiduciary responsibilities. It's not only about showing up at meetings or micromanaging the staff."
---
Launching Reach Out Recovery to the Next Level
Customer
Leslie Glass, the founder and CEO/Executive Director of Reach Out Recovery
The Problem
For several years, Leslie had been growing nonprofit with the goal of changing the way we view people with addictions. She was stuck.
The Solution
By working with Karen, Leslie identified possibilities and strategies to move forward. One key was for Leslie to meet with and talk to people until she had met and engaged all of the major "addiction" players. She met and joined leaders in the government, nonprofits, filmmakers, foundations, and academia.
The Value
Amongst them, Leslie found helpers, supporters, and experts who pointed her to the resources she needed.
Resources and funds to finish "The Silent Majority." Since that time it has been distributed as part of America Public Television.
Today, the organization's website reaches out to 120 million people impacted by additions.
Customer Testimonial
"I highly recommend Karen," Leslie states. "She will help you do your dream."
---
The Florida-Bahamas Synod Helps 100,000 Members Succeed

Customer
The Rev. David Webb, Assistant to the Bishop for Leadership Development
The Problem
What is the best way to help 214 organizations from Key West to Pensacola, with 100,000 members, to be more successful, with little money?
The Solution
Develop a resource center, staffed with one full-time. Hire a person with the mindset of a midwife to help organizations and their members birth their dreams.
The Value
The pre-consultant plan was to hire staff with librarian skills to handle the materials part-time. Karen's research into several successful centers and unsuccessful found that hiring full-time rather than the part-time, quadrupled the support given and reduced the cost of providing each resource by 400 percent.
The resource center support member's new efforts and struggles.
Members receive vetted books, links, videos, and advice that help them and align with the Synod's theology.
The Center survived numerous budget cuts and continued to educate, equip, and connect thousands of leaders for over 15 years.
Customer Testimonial
"Karen is highly competent, energetic, and focused on the tasks at hand. Our Bishop has described Ms. Davis as 'extremely talented.' Her professional and personal gifts are exceptional.
---
Suncoast Workforce Boards Helps Hundreds of Sarasota and Manatee County Youth Make the Transition from School-to-Work 
Customer
MaryHelen Kress, Executive Director
The Problem
MaryHelen was excited about a school-to-work program developed in Louisville, Kentucky. She'd like to start the program locally, but she lacks funds to begin it.
The Solution
Anticipating that federal funds were forthcoming, Karen studies existing school-to-work programs to identify best practices. She studies start-up staffing needs, budgets, partners, and the like. Applying Karen's recommendations, The Workforce Board seeks and receives funding to pilot a program that receives national recognition.
The Value
Eight local public high schools agree to participate in the program.
Hundreds of youth received help to transition out of school into the workforce
When federal funding becomes available, the Workforce Board was the only nongovernment agency to win funding in the first funding cycle.
In two years, the program obtains local, state, and national funding from governments, corporations, foundations, and individuals to expand and sustain it.
Between local, state, and federal dollars more than $628,000 is raised for local youth.
Two principals continued the program after outside resources dried up, because of its high value.
Customer Testimonial
"The School-to-Work Program is the best thing we ever did."
---
Doubling a Food Banks Chow in Less than Two Years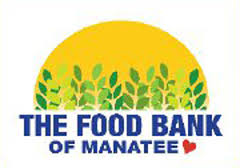 Customer
Ellen Campbell, CEO
The Problem
To meet a community need, The Food Bank of Manatee needed more food. Fortunately, untapped resources existed. They included unsold local farm produce; delayed fruit shipments with little commercial value from the nearby port, plus meat and other food nearing expiration dates from grocery stores.
The Solution
With transportation and community connections food, instead of being discarded, was transformed to feed the hungry.
The Value
Karen helped The Food Bank to obtain a refrigerated truck, a refrigerated van, food collection barrels, and other tools.
The Food Bank retired several worn vehicles and can now easily serve 40 new partner agencies
They doubled the food distributed to two million pounds.
The Food Bank increased its income.
Customer Testimonial
"I was apprehensive about making the up-front investment with Karen, not knowing what results she would achieve. It was a risk that paid off, and the payoff grows as we continue to work with her."
---
Helping Clothes to Kids Develop a New Store Strategy
Customer
Jennifer Silva, Executive Director
The Problem
Clothes to Kids celebrated its sixth birthday and was growing up fast. In six years, the nonprofit launched a successful store. Each week, they provided 250-300 children wardrobes to meet their mission of providing new, and quality used clothing to low-income, school school-age in Pinellas County Florida, free of charge. With this success behind them, they faced a new question. What was next for Clothes to Kids?
The Solution
Karen worked with staff and stakeholders to develop a set of possible futures. During a board strategy session, Karen helped the board to determine a unique plan, grow in their relationships with each other, and become energized by the future.
The Value
Clothes to Kids gains increased clarity, improved teamwork, and increased peace of mind.
Staff stress is reduced.
Solid support to sustain the new store.
Enhanced board and staff relationships.
A realistic but exciting vision for the future.
Customer Testimonial
"I love working with Karen because not only is she very good at discovering what it is that I need and she has great instincts. The combination of the two things offers amazing outcomes that exceed my expectations."

Reach out to Karen today to see how she can help you and your organization.