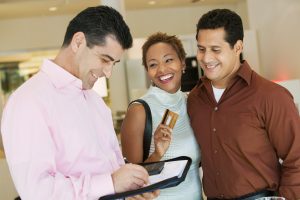 "I Love My Strategic Organization, 
Every day of the Year."
Is strategy thinking a once per year event at your organization? Or, like Neil Sedaka's Calendar Girl song, does your strategy go on "every day of the year?" Unfortunately, the nonprofit sector has been guilty of misguiding our boards.  By offering yearly strategic retreats in lovely settings, we've taught them that they only need "to do" strategy once yearly. While long uninterrupted sessions enhance strategic thinking, your organization will not become a strategic organization with one session annually.  And, to thrive, you want to be a strategic organization.
Arie de Geus, a former strategic planner at Royal Dutch Shell, explains, the real purpose of strategic planning is to "change the microcosm, the mental models that decision-makers carry in their heads." Changing models in heads results from ongoing thinking about who you are and which will provide the most forward movement now. Below find a year's worth of strategic topics suitable for monthly discussions at your board and leadership meetings.
Month and Strategy Tasks
Month 1. Overview: What is our current (default) strategy? What are the top five strategy questions to explore this year?
Month 2. Vision: Does our vision have clarity? Do we all share a common belief about where we are going and what constitutes success?  What is success?

Month 3. Competencies: What are our five best skills? Where do we stand out in the market? Where do we almost excel? Are there any activities to downplay?

Month 4. Mission: Does our mission need refreshing—do potential donors readily understand what we do? In light of our competencies, what does our mission tell us about what we need to do next?

Month 5. Ideas: What ideas exist about the future direction of our organization? Collect thoughts from everyone. For 30 days, hold a brief brainstorming season at each of your critical meetings. 

Month 6. Core: Stripped of peripherals, what is our core method to reach our mission? Of all that we might do, what is the crucial thing we must do? Organizing the ideas you collected last month into similar approaches can help you to identify different core methods.
Month 7. Values: What values are important to us? Do any of our values conflict? Would prioritizing our values improve decision-making?

Month 8. Fighting Atrophy: Where are we growing, stretching, or exploring new ground? Of all we might focus on, what is the most strategic?
Month 9. Baggage: What, if anything, do we think or do that represents unhealthy or outmoded processes or products? What can we stop doing?
Month 10. Resources: With whom should we seek alliances to increase resources for our mission?

Month 11. Anything Else? What other areas of our organization will benefit from a strategic conversation? 

Month 12. Evaluation: Review this strategy thinking process used this year. If we elect to use them next year, do any tasks or topics need revisions? Any additions?  Where do we follow our strategy? How will we think strategically next year?
Remember, as you work through these topics, specific questions are less critical than thoughtful conversations about them. For example, in month one, you listed your top five strategy questions. An alternative would be to discuss them, one per month, for the next five meetings rather than discussing competencies as suggested in Month 2. In any case, record the main themes from each discussion by inserting a two to three sentence summary in your minutes. This insertion will keep everyone up to date and primed for the next meeting. Help your organization to be strategic by moving from once yearly to "every day of the year" strategic thinking.