Got Risk? Why You Might Need Even More
Here's a sneak peak at our newest Your Ingenious Nonprofit Column.
Perhaps you, like millions of other people saw the Oscar winning movie Frozen. Frozen tells the story of two sisters, Anna and Elsa. Elsa is an unusual child: she has the ability to freeze things. When Elsa creates snow slides, both sisters have a blast. When Elsa accidentally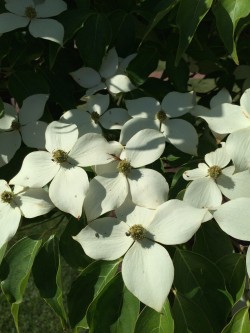 freezes Anna, trouble ensues. Some nonprofits leaders are like Elsa. They inadvertently freeze opportunities that offer them a better life.
Let me explain.
Nonprofit leaders shun risks. Who can blame them? Avoiding risks protects current assets. Leaders avoid negative public feedback if the risk doesn't succeed. Shunning risks avoids possible long-term paybacks. For example, some nonprofits still struggle with real estate decisions make before the Great Recession.
However, when leaders avoid all risks, they freeze and eventually kill opportunities.
Of course, no one sets off to deliberately freeze an opportunity with a sure payoff. It's just that, in advance, it's impossible to know outcomes. Risk requires calibration and thoughtful considerations. But, since leaders are busy and fear the unknown, leaders just say no—and freeze things.
Several years ago, CEO Kathy articulated in detail her needs and frustrations with her income diversification efforts. I recommended several options to help her diversify income. Kathy loved the objectives but froze when she looked at the price. "I'd rather have a new sofa." By now the sofa's stained and worn, and Kathy's still unsatisfied with her income diversity.
With risks, you're damned if you do and dammed if you don't.
However, you're worse off if you avoid all risks. Frozen guarantees failure. Without the introduction of new solutions, and failures, atrophy proceeds. Experimentation, with calculated risks teaches us what doesn't and does work. Experimentation opens space for wise solutions. Experimentation allows us to get pregnant with even better ideas.
Most importantly, carefully thought-out risks often succeed. They create results. They solve problems. Most groups I work with see their investments returned ten times over or more. Working together, we take calculated risks. We measure the results as we proceed. As necessary, we adjust the course to reduce risk.
Got Risk?
To succeed, you take risks. How can you take wise and calculated risks? Ingenious nonprofits select risks carefully. They build pilots and test ideas. They learn. Let me give you an example from the Museum of Science and Industry (MOSI) in Tampa, Florida. It's the fifth-largest science center in the United States. Several years ago, it predicted a $400,000 shortfall. To solve the budget challenge, MOSI gathered a team of staff and volunteers. Participants created ten potential money-generating activities with the goal of reducing the pending shortfall. Six failed. Four succeeded and closed the budget shortfall. The most successful was built around Yu-Gi-Oh! trading cards, which at the time were a rage with teens.
Taking a risk, MOSI marketed the first Yu-Gi-Oh! Tournament on a listserv and press release (free except for staff time). For prizes, it bought Yu-Gi-Oh! cards that could be sold in the gift store if few people came to the event. The first tournament took place on a Sunday morning when MOSI is slow. That day MOSI admitted 400 guests at ten dollars each–an extra $4,000 for a half-day's work. Over the next months, MOSI hosted twice monthly Yu-Gi-Oh! Tournaments.
Here are the ingenious, low-risk, and repeatable principles MOSI used:
Find multiple solutions. MOSI generated ten ideas.
Pilot the solutions. Each team generated a test pilot.
Be thrifty. MOSI began with a one-time tournament, used trading cards for prizes, and generated free media.
Measure results. Four solutions generated income.
Anticipate failure. Six ideas failed.
Capitalize on success. As long as the fad engaged youth, MOSI held Yu-Gi-Oh! Tournaments.
MOSI took ten calculated low-risk actions. Contrast this with the approach taken by another nonprofit renting out a civic center for the first-time event. (Read more stories about nonprofits successfully growing income in this new book!)
Your Ingenious Risk Sweet Spot
We admire risk takers for good reasons. Risks are necessary. Risks require courage. However, all risks are not the same. Ingenious nonprofits find ways to take risks that provide them with real returns in information and the biggest chances to grow income. To get out of your current quandary—whatever it is—exercise your risk-taking muscle. Be courageous. Be thoughtful. Follow the six steps that MOSI used. Take ingenious risks.
Categorized in: Board Leadership, Strategy