The Business Philanthropy Secret You Must Know: Unveil Your Corporate Philanthropy to Escalate Your ROI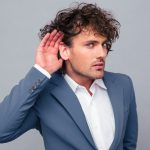 You give. Hurrah. You may, by personal choice or cultural convention, believe that talking about your corporate philanthropy blunts its value. Or, you fear that if you elaborate on your efforts, others will see you as a braggart. The opposite is true.
Why We All Need to Talk More About Our Corporate Philanthropy
Here is the secret: Disclosing your corporate philanthropy magnifies its worth. How does this happen? When you announce your actions, you reveal your values, enhance your brand, and demonstrate your commitment to the greater good. When done thoughtfully, if you brag at all, you brag about the efficacy of partnerships and a nonprofit you vetted. By uplifting bright spots in the community, you connect on a deeper level with the person with whom you speak.
So, today, I want to challenge you. In the next week, weave into one conversation why, as a business leader, you partner or sponsor a philanthropic effort. Most likely this won't happen by accident, so begin by asking about others experiences. Imagine you're at a networking event. You ask:
"What other meetings do you attend? Are you serving on a board or volunteering at or nonprofit?"
"How does your team give back?"
Or, for a new resident, "Where were you active in the community where you lived?"
To help you clarify why you give, I want to point you to this post, "Cut Your Brain Clutter: To Maximize your Returns Get Clear on Your Business Philanthropy Goals."
In the post, you will learn:
How to divide your charitable activities into three buckets
How we have three different reasons to give
How clarifying your goals generates better results
P.S. Please leave a comment below with a little info about your results.

P.P.S. If you serve on a nonprofit board or volunteer, talking about your cause and learning about shared interests are preliminary chats to turning contacts into active supporters and donors.

Tags: business philanthropy, corporate philanthropy, donations, philanthropy, strategy, The Link


Categorized in: Corporate Social Resonsibility, The Link