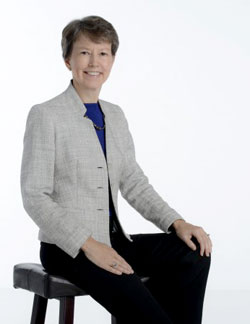 About Karen Eber Davis Consulting
Practical, Innovative Nonprofit Expertise
Get Answers.  Generate Revenue.  Grow Mission.
It's not really lonely at the top. You actually have a lot of people around you.
The challenge is that they expect you to lead them, and you are not ready yet.
Before you do, you want to explore your options.
You're not ready to go to your board.
And, it's inappropriate to share many issues with staff and volunteers and especially donors.
Finally, while amazingly supportive, your significant other is tired of hearing about your challenges.
Imagine; instead, you work with a trusted advisor with a deep nonprofit understanding who can help sort your options and see new ones. She asks questions to challenge your thinking. You find her agreeing that a boundary was crossed. Other times, she encourages you to stop holding people's hands, so they learn to cross the street independently.
Her advice, mixed with your new insights, make you brave about proclaiming your value, acting for growth, trimming your workload, and strengthening your nonprofit's three bottom lines (mission, people, and revenue.)
This kind of help is not just a fantasy.
It happens every day.
Nonprofit leaders thrive when they apply practical expertise to their organizations.
You can get it, too, by working with Karen Eber Davis as your trusted advisor.
To find out if this opportunity is right for you:
Schedule a free, confidential session. Label it: Let's talk trusted advisor.
Before the talk, Karen will send you five questions to answer in advance, so the chat's super productive.
During it, explore your top concern and explore options, plus, depending on your goals, ways to partner for growth.
Before the call ends, agree on the next steps and when they'll take place.
Schedule your confidential consultation with Karen now.
Working with Karen is fantastic, easy, logical, and effective—it absolutely saved us time and money and helped us raise over a million dollars.

Christine M. Smith
Resource Development
The Salvation Army, Manatee County
Karen is a deliberate, innovative, and insightful thought leader, which is so apparent in identifying issues and her approach to resolutions of those issues. I truly welcomed and appreciated her counsel and guidance improving the effectiveness of our board.

John Hawthorne
Executive Director
Highlands County Habitat for Humanity
More About Karen Eber Davis: Karen works with nonprofit leaders who lead with vision. People hire Karen to help increase their revenues up to 300 percent—what they gain are strategies, tactics, and approaches that improve their organizations forever. As the award-winning thought-leader, advisor, and founding principal of Karen Eber Davis Consulting, Karen helps nonprofit leaders get answers, generate revenue, and grow mission. Davis is known for her innovation and practicality based on her work with or visits to over 1,000 nonprofit organizations.  She is the author of 7 Nonprofit Income Streams and Let's Raise Nonprofit Millions Together.
Karen is one of those rare people that listen to others well and can problem-solve and respond with just what is needed.

Irene Flynn
Florida-Bahamas Synod
Background: Before founding her firm, Karen Eber Davis developed the Sarasota County Community Development Block Grant Program. Under her leadership, this infant program received the National Association of Counties National Affordable Housing Award for the Down Payment Assistance Program. To date, the program helped over 1,800 families realize their dreams of homeownership. She also worked with the City of Ft. Lauderdale and the Florida Department of State, Division of Cultural Affairs, where she developed the division's first audit program. In an earlier position at Good Shepherd Lutheran Church in Tampa, she organized senior, youth, and children groups plus family activities. Her youth staffing work with the Florida Synod of the Lutheran Church in America supported youth ministries in 120 congregations in Florida.
As a Graduate Fellow, she earned her Master's Degree in Business Administration (MBA) from the University of South Florida, focusing on finance and marketing. She graduated magna cum laude from the University of Connecticut with a bachelor's degree in psychology. During her undergraduate studies, she participated in two award-winning research projects, one on self-esteem and a second on children's concepts of sexual identity.
As a testimony to her organizational skills, she once planned a six-month cruise to the Bahamas during which, other than fresh produce, the only items that ran out were TP and chicken bouillon.
Call or email today to learn how you can partner with Karen.
Click here for more client testimonials.