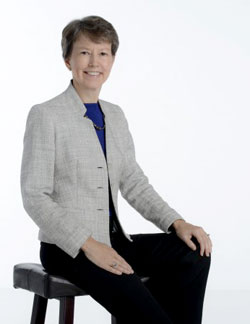 You do good work. You help the illiterate to read. You place paintbrushes in frail seniors' hands. You organize programs to solve pressing public problems. You do a myriad of things to make lives better.
Despite its joys, nonprofit work is hard, and it's not for wimps. Contrary to what you've heard, it's not government or business that requires the highest skills—it's the nonprofit sector. Leaders here need the same abilities as every leader, and more. That's where Nonprofit Hero You steps in. Since 1994 Karen's been guiding nonprofit leaders, like you, to sharpen their swords and to operate with smarter playbooks to transform their communities of supporters into mission and revenue champions.
As your nonprofit guide, Karen offers advice to help you solve or prevent intractable revenue challenges and grow your support community, so you can obtain the resources you need to make your mission manifest. With Karen's guidance, you'll be welcoming people, increasing resources, and fulfilling your mission in dynamic new ways.
To help you grow your skills and build a thriving nonprofit, Nonprofit Hero You offers:
Coaching
Did you know that every nonprofit leader can grow their organization's revenue, mission, and community? That's how Karen's nonprofit coaching program helps. Contact Karen for more information.
The mentor program is a six-month opportunity for individuals who want to improve their work-life balance and be more productive. At the beginning of this six-month program, you and I will reach a joint decision about whether this program will help you. If we agree, then you will be asked to provide appropriate background information that I will examine. You might, for example, provide your current plan, draft materials, outlines, or other materials. Together, with this in hand, we will set specific goals for our time. This program is to help you meet your professional and personal goals. It's so powerful many folks sign up more than one-time.
Being the CEO or executive director of a nonprofit is a challenging role. Thousands of decisions, large and small, are on your shoulders. Wouldn't it be easier—and more fun—if you had a team on your side? Advisors to turn to for expert advice. Peers to consult to dig into the practicalities. That's what the More Money 2020 is all about. It begins in January 2020.  Email Karen to learn about other opportunities.
About Karen
Karen guides leaders to build exceptional nonprofits. People hire Karen to increase their revenues by up to 300 percent; they gain strategies that improve their organization's forever. For more see www.kedconsult.com. Call Karen 941-924-4860 or email karen@kedconsult.com.
"When we first met Karen, we had already planned to donate a portion of the proceeds from our Growth Igniters Series℠ of live events to a nonprofit. Karen helped us to expand our thinking. After listening to our goals, she identified nonprofits that exemplified innovation and helped us vet the list. We're now exploring a relationship that we never would have found without her."
Pamela S. Harper
Founding Partner & CEO
D. Scott Harper, Ph.D.
Sr. Partner
Business Advancement Inc.
"Whether the task is research-based, conceptual or rote, her attention to detail, intellectual curiosity, positive attitude, and personal integrity ensure that it will be done well."
Elaine Wright
Florida Planning Group, Inc.