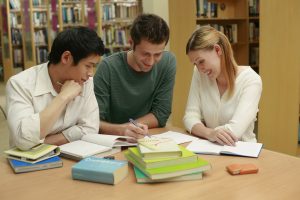 Is it time to write or revise your mission statement? The following outline will give you a start on getting all your ideas down and working toward those few but essential words you need.
What is a Mission Statement?
A mission statement is a philosophical statement about the human or societal situation your organization addresses.
How Will a Good Mission Statement Help Your Organization?
If used well, it will:
Educate you, newcomers, volunteers, and the community
Tell you what you need to do to thrive and
Help you evaluate and initiate activities and set priorities for the investment of your limited resources.
This last item is often the most critical. For example, during a decision-making process, ask, "Which choice brings us closer to achieving our mission? Why?" When resources are limited, you can use the mission statement in this way to help you say "no" to exciting but off-target opportunities.
Questions to Ask While Developing a Mission Statement
Select some of the following questions to ask during a mission statement session:
Why do we exist? Why do we do what we do?
What about this organization is important?
If the organization didn't exist, what would the world miss?
What do we want to achieve?
To what needs does this group respond?
Why did you join this group?
In the end, what must this group be remembered?
From the organization's perspective, what challenges face the community today?
What business are we in? What business do we want to be in?
So, What Makes a Great Mission Statement?
In all honesty, work. Good mission statements are short, memorable, and inspiring. Usually, they take a combination of group discussion, individual wordplay, and time to percolate. Once you have input from others, and have narrowed down your words to a handful of choices, place these ideas on stickies. Post them around your work area to look at for several days, stopping to replace terms and rewrite as you move through your workday.
Using these statement starters can prove helpful:
Our organization …
Increases
Decrease
Eliminates
Prevents
Inspires
Good mission statements result in the following:
1.Excitement.
2.The need for immediate action toward a shared goal.
3. The anticipation of future accomplishment.
4.When fulfilled, meaning for individuals, the community, and the world.
5.Memorization in fewer than 15 minutes.
Examples
Here are some examples to inspire you; note how succinct and inspiring they are:
The National Multiple Sclerosis Society
To end the devastating effects of multiple sclerosis.
Girl Scouts of the USA
To inspire girls with the highest ideas of character, conduct, patriotism and service that they might be happy and resourceful citizens.
Florida Arts Council
More art for more people more of the time.
An emergency room (as reported by Peter Drucker)
To give assurance to the afflicted.
(This organization developed a corresponding goal to serve everyone within one minute.)
The Nature Conservancy
To preserve plants, animals, and natural communities that represent the diversity of life on Earth by protecting the lands and water they need to survive.
The Salvation Army
To make citizens of the rejected.
Christian Congregation (with thanks to George Villa)
To know Christ and make Christ known.
—————————
For 23 free and fun ways to make your mission visible, click here.
For how to update your mission statement as part of an on-going strategic planning effort, click here.
For over 200 other free articles about helping your nonprofit fundraise and earn income and more, click here.
Need more help developing your mission statement? Karen is available for a mini-consult to help your group find those few but essential words. Click here to contact her to learn more.