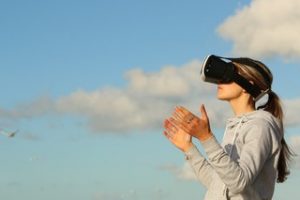 How can you keep your mission first in your busy organizational life? Use this list to discover new and easy ways that guarantee everyone will keep your mission at the forefront.1
Yearly declare a Mission Celebration Month. Ask for presents to help your mission.
Hold a Mission Celebration Party sometime during the month. Commission attendees to discover new ways to fulfill the mission in the new year. Not free but fun, ask your baker to top the cake with your mission statement.
Write your mission at the top of your sign-in sheets. Select a new font for each meeting.
On the top of meeting-handouts, write: Our mission is ____ and ____ to _____. Ask people to fill in the blanks without looking elsewhere.
Develop a column in your newsletter in which you bullet mission activities you accomplished.
Ask a volunteer to write or talk briefly about what your mission means to them.
Give a "prize" to people who can recite the mission cold. Make the prize a preferred parking space or the chance to go home early before a holiday.
Add a "learn to recite the mission" exercise at your volunteer orientations.
Challenge each table at your next community event to write a short mission song to a common tune of their choice.
Pretend you are a first-time visitor to your organization. Drive to your site. Enter the building slowly. Do you see your mission statement? How about lettering it with WindowWax on a door or window? (Or when you need one anyway, get it printed in your welcome mat.)
Get a stamp with your mission statement. (Not free but inexpensive, and once you own it, you'll discover new ideas for its use.) Add it to agendas and envelopes. At events, stamp the back of hands to indicate paid admission.
For stage decorations at your annual meeting, write your statement in a permanent magic marker on a set of helium balloons, one word per balloon.
Get a life-size cardboard superhero (or political figure) whose mouth blurb recites your mission. Does your hero like elevator rides?
Offer an artist free exhibit space and publicity in exchange for creating a banner expressing your mission in symbols.
Ask your Future Task group to rate everything your organization plans for next year on the 1 to 10 scale, with ten reserved for your highest mission activities.
Do the same for activities in your calendar for this month.
In your public presentations include, "As you know our mission is…"
Begin a meeting by breaking into small groups and inviting attendees to share, "What are the three things that excite you most about our mission?"
Include a different puzzle card (like those fall-out-cards included in magazines for subscriptions) in your newsletter or program. Create a

Crossword puzzle
Word search
Word Scramble
Pictogram or
Write your mission in five languages: Pig Latin, Greek, Japanese, Morris Code, and Swahili.

Print your mission on bright paper in a bold font, frame it, and post it in a "surprise" locations. Each time it's found, tape a low-cost or no-cost prize coupon to the back and hide it again. Start with your supply cabinet, move it behind the microwave, and then behind a seldom-used door.
Create a bulletin board to share places your mission is happening.
Go with the Montessori method,  cut and display the mission in raised letters made out of sandpaper for fingers to trace in a waiting area.
Ask people for three suggestions on how to keep your mission visible. Select and use the best ideas to keep your mission growing.
Research tells us it takes seven repetitions of a message before people hear it. Therefore, even when you repeat, or people see your mission thousands of times in thousands of places, with these ideas, today, someone will understand it for the first time.
*Or almost free
1To use these ideas, you will want a short mission statement. If your current statement is too long, you have two easy choices: 1) use a short phrase from it 2) or revise it. For help, see the free article How to Develop a Great Mission Statement. If you want to know more about crafting a great mission, vision, or strategy, please don't hesitate to reach out to me. I'd love to help you.