Is Your Greatest Income Challenge What You Think It Is?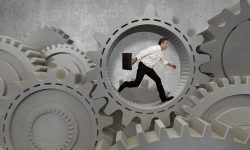 Answer honestly. During the past week have you said or thought one of the following?
I'm so busy.
Things are hectic.
There's too much to do.
You're not alone. Time management is the number one challenge nonprofit leaders face. You wear many hats besides the one attached to your title. No matter your role, you support the mission and income growth. You charm and engage board members, donors, customers, volunteers, and newcomers.
Here's the reason time management so critical. You …
view article
---