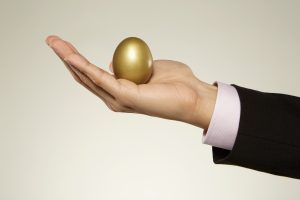 How to Create a Strategy that Makes Your Nonprofit Sustainable
 
Leaders at nearly all nonprofits seek to be sustainable. Few are. Most have a plan they hope will work — it often depends on others such as governments, key donors, businesses, or even the weather the day of a special event. Inherently, a sustainability strategy that relies on something other than the efforts of your board of directors, staff, and supporters is not sustainable.
Is sustainability only the destiny of a lucky few? Is it possible for your nonprofits? From my two decades of work with nonprofits, I want to assure you that you can create a sustainable organization. It has little to do with luck. It has everything to do with identifying a practical approach to income and applying it for decades in a consistent and focused way. You need a strategic plan that includes a master plan on how you will obtain the income you need.
This article explores three sustainable nonprofit strategies. The organizations that used them have become institutions in their respective communities. Your organization cannot copy their strategies, your strategy must be custom built. However, you can learn how a strategy impacts an organization and creates sustainable funding. From here, you can start the process of developing your custom nonprofit sustainable income strategy.
Three Examples of Strategy Funding Nonprofits For the Long-Haul
Case #1  
Strategy:  Focus on Individual Donations  
Mission: 22 research and 23 education programs
Income: $18 million.

During his 35-year tenure at Mote Marine, Kumar Mahadevan helped Mote Marine Laboratory grow from a small research lab into a significant institution. In the late 1970s, Mote's senior leaders realized that to fund research—the Laboratory's fundamental goal—Mote needed to obtain individual donations from the local community. Research grants were never going to provide 100 percent of the funds required. To grow donations, Mote began a long-term process. It expanded its youth programs by developing science education resources and summer camps. In the 1980s, Mote continued its focus by opening an aquarium. Even though it provides over $1,000,000 in operating support and 350,000 visitors each year, building the aquarium was all about engaging local donors. Recently, Mote added limited-time exhibits to the aquarium, such as visits by penguins, sea lions, and now, Survivors-Beautiful and Extreme Adaptations. What is the goal of the programs, aquarium, and special exhibits? While these look like mission earned revenue generators, since they provide earned income, their real function is to create and renew relationships with local donors.
Case #2
Strategy:  Focus on Mission Income, Donors, and Government Income
Mission: Jobs and services for 3,000 special needs adults and a reputation as Las Vegas' favorite charity.
Income: $26 million.
Opportunity Village's income strategy focuses on three sources: mission earned income–50 percent; individual donations–25 percent; government funding–25 percent. To support government funding, staff continuously visits all elected officials in their offices in Carson City, Nevada, and Washington, DC. Staff regularly invite officials to visit Opportunity Village.
To support individual donations, among other activities, it offers a holiday multi-day event, called the Magical Forest, to the Las Vegas community. The event celebrates the holidays and brings a forest to the desert and engages residents.
To support mission earned income, Opportunity Village develops thousands of job opportunities, many by turning seeming disadvantages into advantages. See Find You're Your Aces: Turn Your Disadvantages into Advantages for more about this aspect of their work.
Case #3
Strategy: Focus on Volunteers
Mission: Serve 137,000 Individuals per week
Income: $148 million.
The major roadblock that  The Food Bank of Houston found in providing more food to the community was the need for hands to organize and sort food for distribution, such as the content of donation barrels. To offer more mission, The Food Bank of Houston's adapted a strategy to maximize volunteer hours.  They execute the strategy by staying open 22 hours a day and providing volunteers state-of-the-art sorting equipment. The machinery makes the sorting fun. Additionally, their distribution center includes a conference center, available at cost to businesses and community groups. While the groups visit, they are encouraged–you guessed it to sort food. Besides the mission and income results, their efforts resulted in over 23,500 individuals donating 200,000 hours of their time in recent years.
Can you develop a strategy to fund your nonprofit for the long-haul? If yes, create an income strategy. Use it for the long haul.
Why is a Strategic Plan Important for Nonprofits?
Strategic plans, with effective sustainability strategies:
Strategic plans, with effective sustainability, shine as a beacon despite hurricanes, polar vortexes, and darkness. Moreover, the day after your gala, board retreat, or grant submission, you know what to do next.
Effective strategic plans create staff authorities. By focusing on the income streams in your strategy, staff will soon gain the 10,000 hours under their belt that Malcolm Gladwell tells us generates experts. Few entities can be experts in everything. Most don't need to be.
Strategic plans, with effective sustainability strategies, allow you to gracefully decline engaging, but time-sucking activities that don't fit your approach.
Provide sustainable income day in, day out. This year and next. It might even become a little boring, but you'll be able to handle it, I promise.
Long-term income strategies are lighthouses that your board of directors, staff, volunteers, and you turn to when times get tough. Year after year after year, though light and darkness, sustainable income strategies keep the lights on and the organization moving forward.  To become sustainable, determine your income strategy — then work it forever. Start today.
Read more about strategic plans that sustain nonprofit organizations:
Would you like to know more about sustainability and nonprofit strategies? Please don't hesitate to reach out to Karen for a free discovery call.